Committee Functionality
BoardCloud supports an unlimited number of committees.
Each committee can have its own:
Member list
Cover page which can be reusable
Upcoming meeting schedule
Past meeting history
Committee resources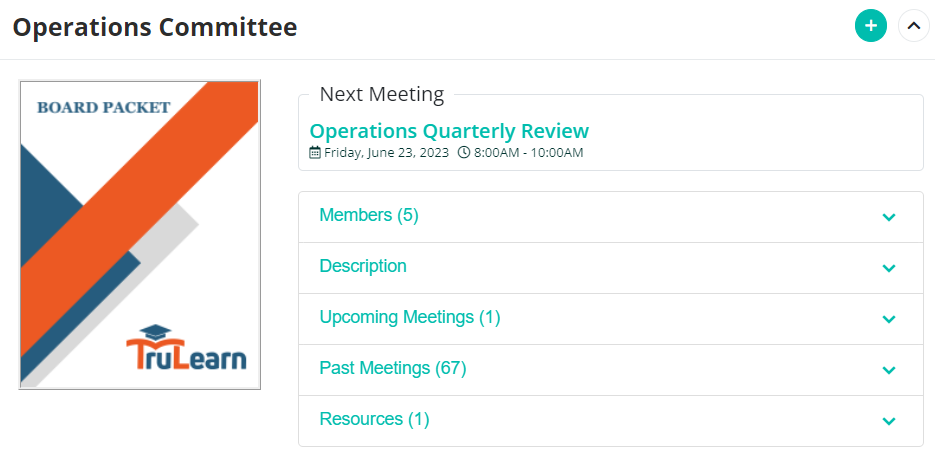 Committee Member List
The member listing shows a list of committee members as well as additional information relating to individual members.
Additional information includes:
Board designation description (if this information has been entered)
Email address (and confirmation status)
Additional roles assigned to the member
Cover Page Features
BoardCloud offers a range of cover page functionality aimed at speeding up meeting management and easing the work load of company secretaries. 
Available features include:
Reusable cover pages, which allow for a single cover page template to be used for all meetings See
Cover Page Overlays
Individual cover pages when required at a meeting level
Committee Meetings
Upcoming meetings as well as a history of past meetings can be easily accessed from the committee page.
There is also a prominent link to the committee's next meeting, which allows quick access for committee members.
Committee Resources
Each committee has a 'library' of resources which are directly related to the committee.  This resource library provides a central repository of committee resources for easy access by committee members.
Resources are viewed using the BoardCloud built-in viewer.
For more info: Click Here