Agenda Section Functionality
 BoardCloud divides agenda items into sections. An agenda section acts as a placeholder for items on the agenda.
There are a number of actions which can be performed on each agenda section. Below is an image showing the available functions per agenda item.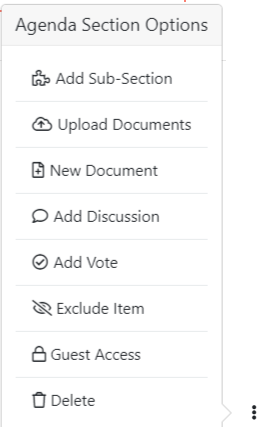 Add Agenda Sub-section allows for sub-sections to be added to the current section. There is no practical limit to the levels of agenda sub-sections that can be created.
The Upload Documents option attaches documents of various types to the current agenda section.
Read more about document handling: Click Here
Create a New Meeting Document
Clicking this option allows for a new file to be created within the meeting, without having to externally create upload a new document. New documents create inside BoardCloud can be edited directly in the meeting. This gives company secretaries the option of adding content to a meeting agenda that does not exist outside BoardCloud. 
For example, suppose an agenda section needs a short introductory paragraph to explain some details. Normally, this would require that the intro text be typed into Microsoft Word and then saved as a document, which would then be imported into the agenda.
Using the New Document option enables the company secretary to originate the document directly within the agenda section.
Below is an image showing the new document editor open with a document in process.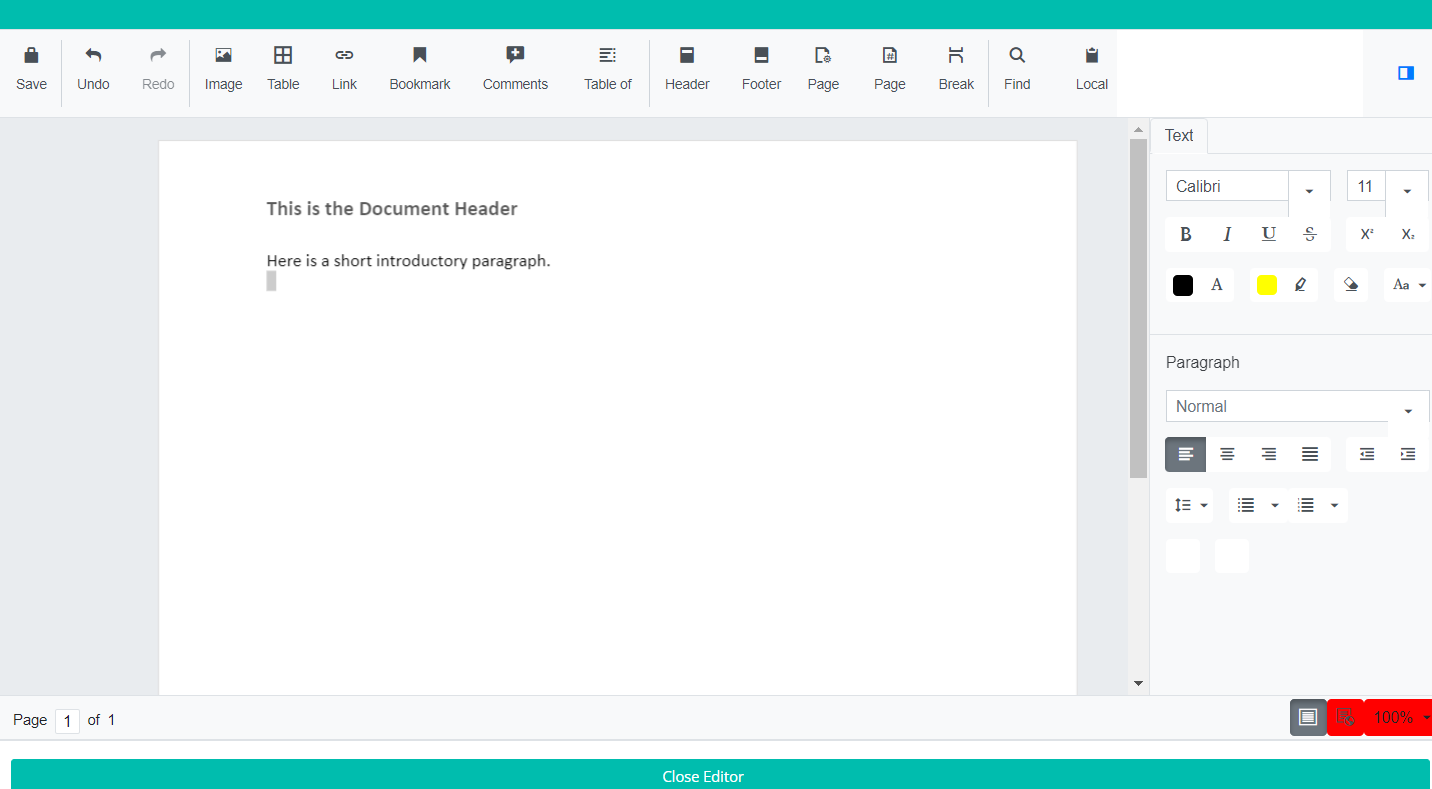 Add a Discussion Option 
This allows for a discussion to be started about any document in the meeting agenda.
To read more about discussions: Click Here
Add Vote
One or more votes (or motions) can be added to any agenda section. Voters can be selected from the committee either individually or as the entire committee.
To read more about votes and motions: Click Here
Exclude Item
This option allows for the entire section and its contents to be hidden from meeting members.  Excluded items are also excluded from the board packet when it is published.