Profile Page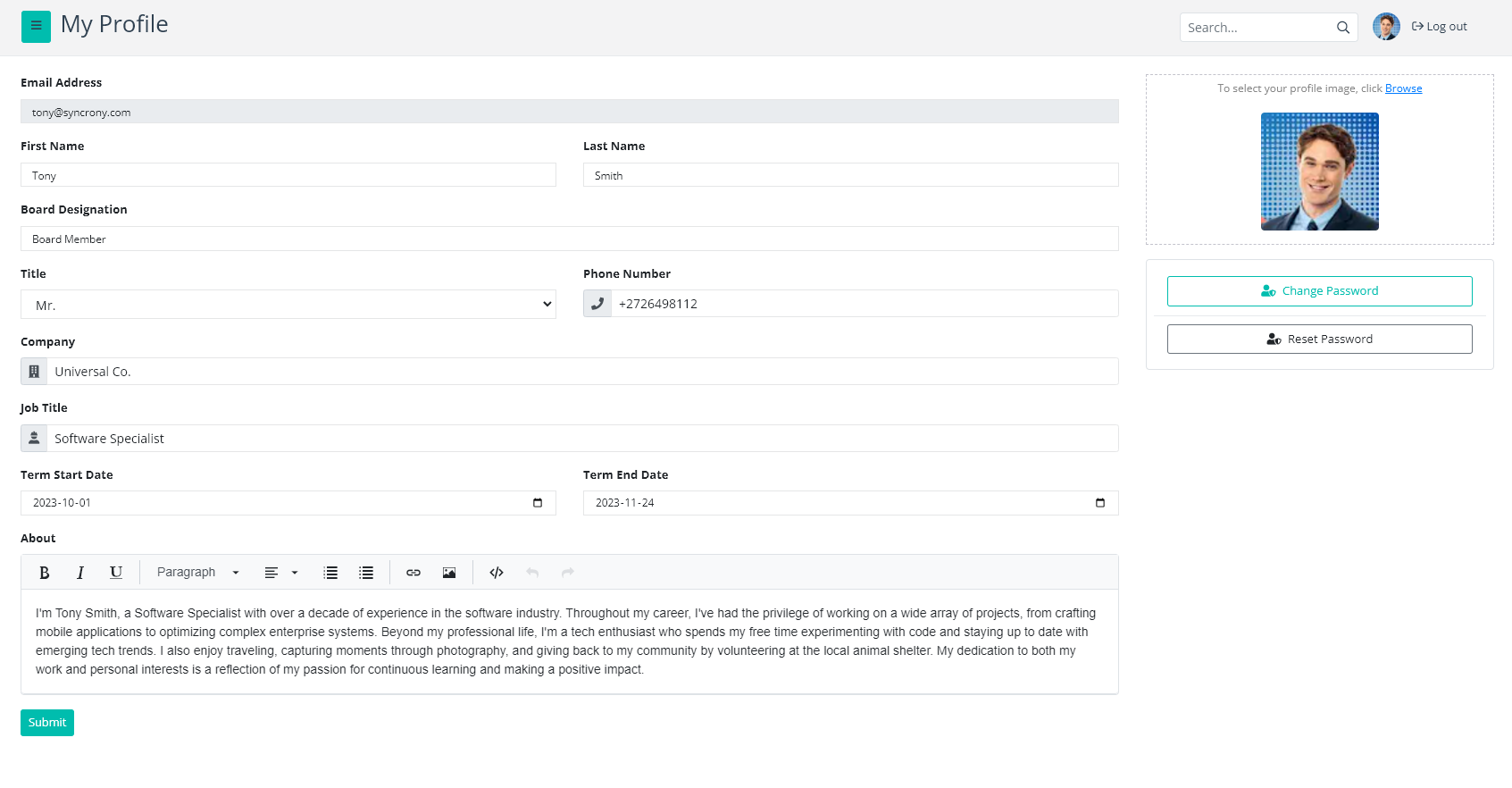 Our BoardCloud Profile Page is designed to keep all your member's information structured in a simple manner.
During the initial onboarding of a new member,  only basic information about a member is required. However, to showcase their professional status member's can add profile images as well as a fully featured bio to their profiles.
In addition, a board member can:
Change password
Reset password
Upload a custom profile picture
About section
Non-Executives Term Period
From a board governance point of view, BoardCloud also keeps directors start and end of term of appointment dates. This allows for a quick review of the remaining period for any director, as well as a directors term report.
Additional Director Information
Certain of the additional information can be of use when there is a need to locate director skills and work information. This includes the name of the company and the work skills of each director.