Declaration of Interests in 60-Seconds
Add any Form for Completion to Your Agenda
Try It Out For Yourself
All Kinds of Forms
Of course, BoardCloud can create, distribute and archive any number of different forms from pop-up surveys to board assessment forms. Here we showcase a common example, Directors Declaration of Interests forms.
The Interests Declaration form below has been built using our Orbeon Forms Builder. Read more about this browser based enterprise level form builder: Click Here
Declaration of Interests Sample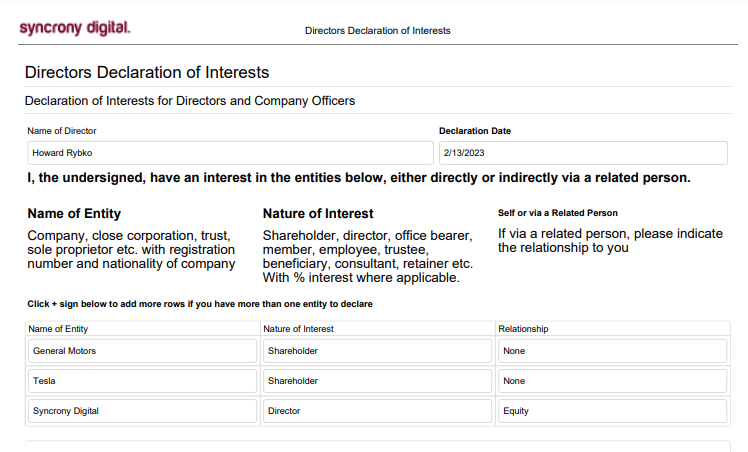 This example form above shows a fragment of a completed form that will be sent to the board portal administrator, in PDF format.
You can view the complete example:
More Information on Surveys and Forms in BoardCloud