BoardCloud Reviews
There is a complex review process built in to BoardCloud, which is simple to setup and use.
Once the pack has been composed and it ready for review, the meeting administrator can send the document to selected meeting members for review. Review requests are sent via email.
Below is an example of the send for review process. Once notifications are dispatched, each reviewer will receive an email with instructions for the review process and a link to open the review document.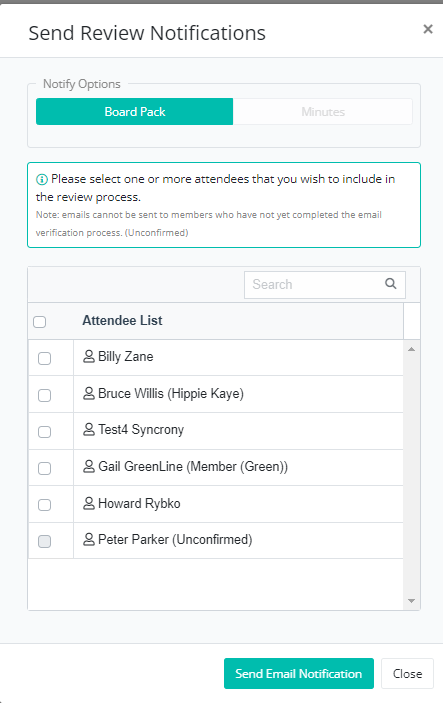 After securely logging in, each reviewer will be able to open the review document and make comments using the annotation capability of the BoardCloud document viewer.
Comments are automatically saved and the viewer can be opened and closed as many times as required. This allows reviewers time to come back to the document when they have time to continue editing, where they left off.
Review Progress
There is a review status window, which gives meeting administrators a view of the review progress.
Administrators have a view of all reviewers' comments as well as a Comments Pane that shows review comments on a page-by-page basis with entries for all reviewers who have taken part in the process.

Below is an example of a meeting pack sent for review as seen by the meeting administrator. The Comment Pane is open on the right, showing a page-by-page sequential view of reviewer comments.
In this example, reviewers have used the 'Reviewed' annotation stamps to mark their reviews.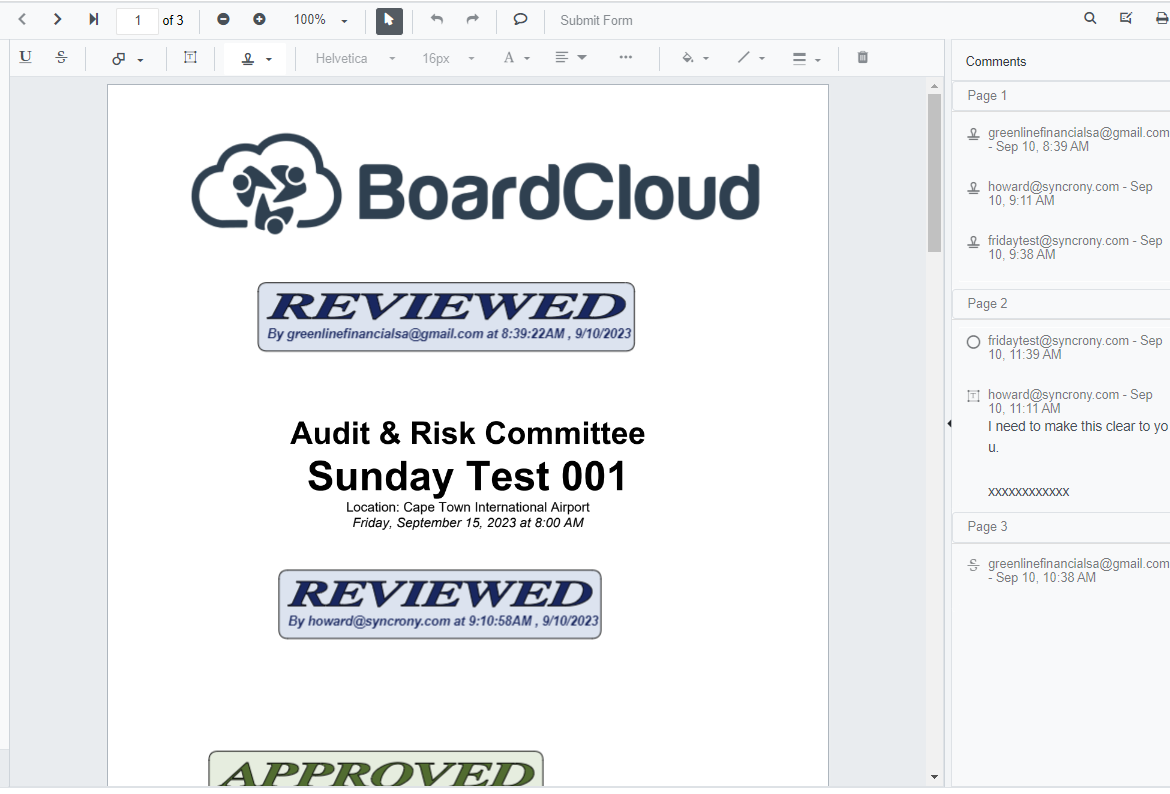 Reviews are closed when the meeting is published.
You can read more about Reviews in our help section: Board Pack Review Process