Editing Meeting Attendees
Attendees are usually added during the initial meeting setup, using the Create Meeting dialog.

Click Here for more about creating meetings.
To access the edit meeting attendees popup, click on the plus action icon on the right side of the Attendees meeting section. See image below:

Clicking on the option highlighted in yellow above will bring up the Edit Attendees dialogue.
This dialogue will present a searchable list of committees and individual members. 
NB: The selected committee(s) or members will be highlighted. See image below of the meeting attendees dialogue with the Operations Committee checked to show that it has been selected (highlighted in yellow):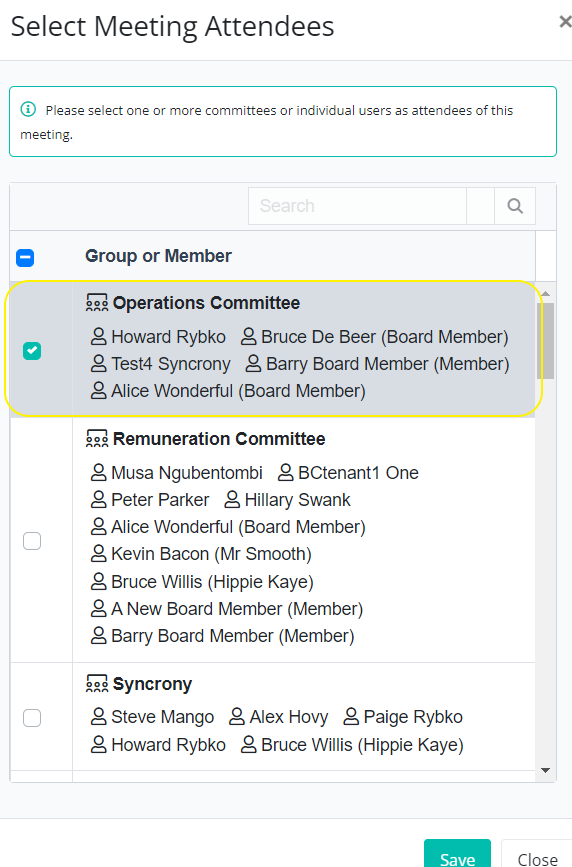 To remove the Operations Committee from selection, simply uncheck the tick box.
To add any committee or member to the meeting, click the appropriate check box.
Press Save to store your settings.
After saving the dialogue box will close and your updated attendee selection should be reflected on the meeting surface.